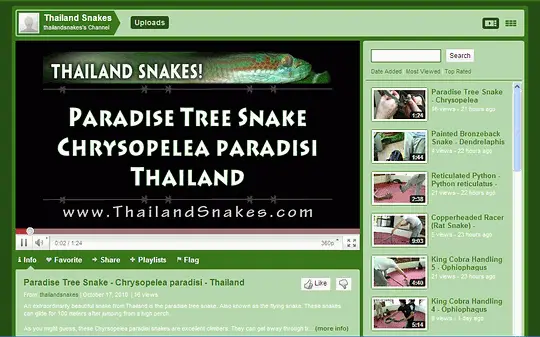 I just started a new YouTube video channel for this website, and it's called "Thailand Snakes".
What else, right?
You can find it at www.YouTube.com/user/thailandsnakes
or, click here -> ThailandSnakes Youtube Channel
I was putting all my snake videos, lizards, spiders, scorpions, and other wildlife at my Thaipulsedotcom video channel but it's getting a bit cloudy what that channel is about. Basically, it's about Thailand – anything I can think of. That doesn't hold everyone's interest all that well though.
So, this new Thailand Snakes channel will be focused entirely on venomous and non-venomous snakes of Thailand. I have about 20 videos up there now, and many more to come as I convert them for uploading to YouTube.
If there are any snakes from Thailand you especially want to see – zap me an email at: info [ at ] thailandsnakes.com and I'll see what I can do.
Cheers!
Vern