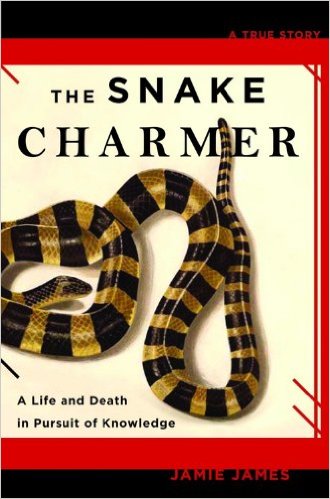 [Last Updated: 21 July 2023]
Probably some of you have read the story of famous herpetologist, Joe Slowinski. I say "the story" because he died from the bite of a juvenile many-banded krait (Bungarus multicinctus) in northern Burma (Myanmar) in 2001.
Just a couple of comments here, I'm not a great book reviewer!
I expected the book to be much better than it was. I paid $9.99 at Kindle Books for it and was disappointed in the end, but glad I read it – if that makes any sense.
There were some readable parts in the book, but overall it delved too far into stuff that had little interest to me. Readers want to know – what crazy stuff did Joe do when he was little, and when he was an adult?
In what ways was Joe reckless? In what ways was he brilliant?
The book hit on those areas a little bit, but not as much as I would have liked. It was like a biography about Joe but then talked a lot about the politics of Burma. There were lame introductions to snakes before some of the chapters. Maybe all of them. I tried not to pay attention.
Why not tell a story about Joe dealing with whatever snake you're going to talk about – not just give it to us without any context? These were like factoids thrown up to make up some pages in the book. More stories about either Joe or others with that snake would have been a much better approach.
The manner in which Joe's death occurred – as detailed by the book didn't make much sense to me at all if that's the way it happened. He was either still under the influence of alcohol, or a complete idiot.
1. Joe is said to have reached into a snake bag to pull out a snake. Who in their right mind does this unless they are absolutely sure what the snake inside it is – because the person put it in there himself? I couldn't imagine a skilled herpetologist doing this based on anything his assistant said about which snake was in the bag. That said, apparently he did. I've yet to do this. I don't foresee ever doing it. I've never seen anyone do this.
2. Joe was bitten, pulled the snake out of the bag, and said, "That's a fucking krait." As the snake hung from the base of his finger – still latched on – and still squirting venom into his finger. He didn't pull the snake off his finger immediately, and it took ten seconds for Joe to get the snake off his finger.
WHAT? That makes no sense at all. I think everyone in their right mind would rip that snake right off the finger – breaking all the krait's teeth – and not feel too badly about it, and, stay alive. Joe was well aware that this was the snake with the most toxic terrestrial snake venom outside of Australia. Is that really what happened?
There was no blood and Joe could not find puncture holes on his finger from the krait. Yeah? I don't know. If the snake could inject enough venom to kill him, there must have been a sizable puncture hole. I didn't like how this was gone over so quickly. Maybe when Joe rubbed his finger before looking for the puncture, he removed any minute trace of dry or wet blood, and hid the hole(s) completely?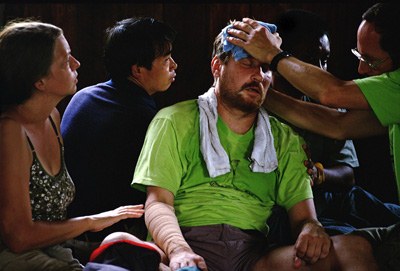 So, I wasn't too impressed with the book. I'm glad I read it. I've read it three times now to see what I could get out of it. Pretty good for a book that I thought could be much better!
Did you like the book, or not?