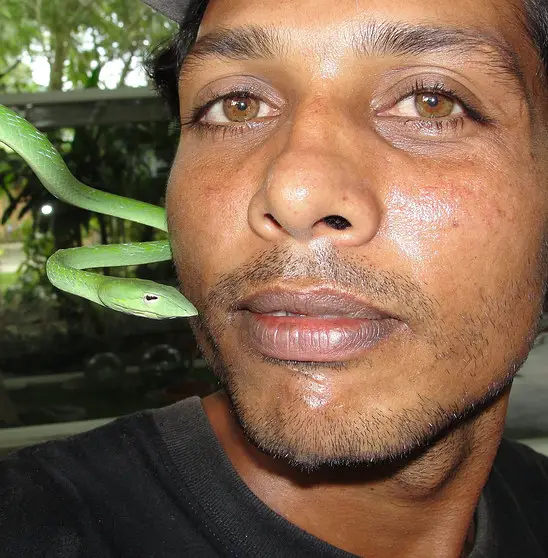 Jackie is a snake handler and will be doing the Cobra shows in Ao Nang in a few months. He's really friendly and goes out of his way to make visitors feel comfortable around the snakes.
Here's a video interview with Jackie about getting bitten by a reticulated python:
Reticulated Python Bite - Interview with Jackie the Snakeman
Update: Jackie was attacked by a Thai snake handler's (from the show) friends and he left Thailand. Apparently, Thais were jealous that he spoke better English, was funnier, and knew a lot more about snakes than they did. Such a sad story. He has returned to Burma and is working in the tourist industry.