IDENTIFY DEADLY THAILAND SNAKES IN UNDER 5 MINUTES
If you are a homeowner, renter, or frequent visitor to Thailand – you will love having this book available WHEN YOU NEED IT.
Includes EVERYTHING You Need:
113 Full-Color Pages on PDF
Phone – Tablet – Computer Ready
35 Deadly Thailand Snakes Fact-sheets
Essential First-Aid Info for first 10-minutes after bite
Specific Antivenom Type and Locations
Snakebite Wrapping Instructions
Very affordable today…
Sample Pages: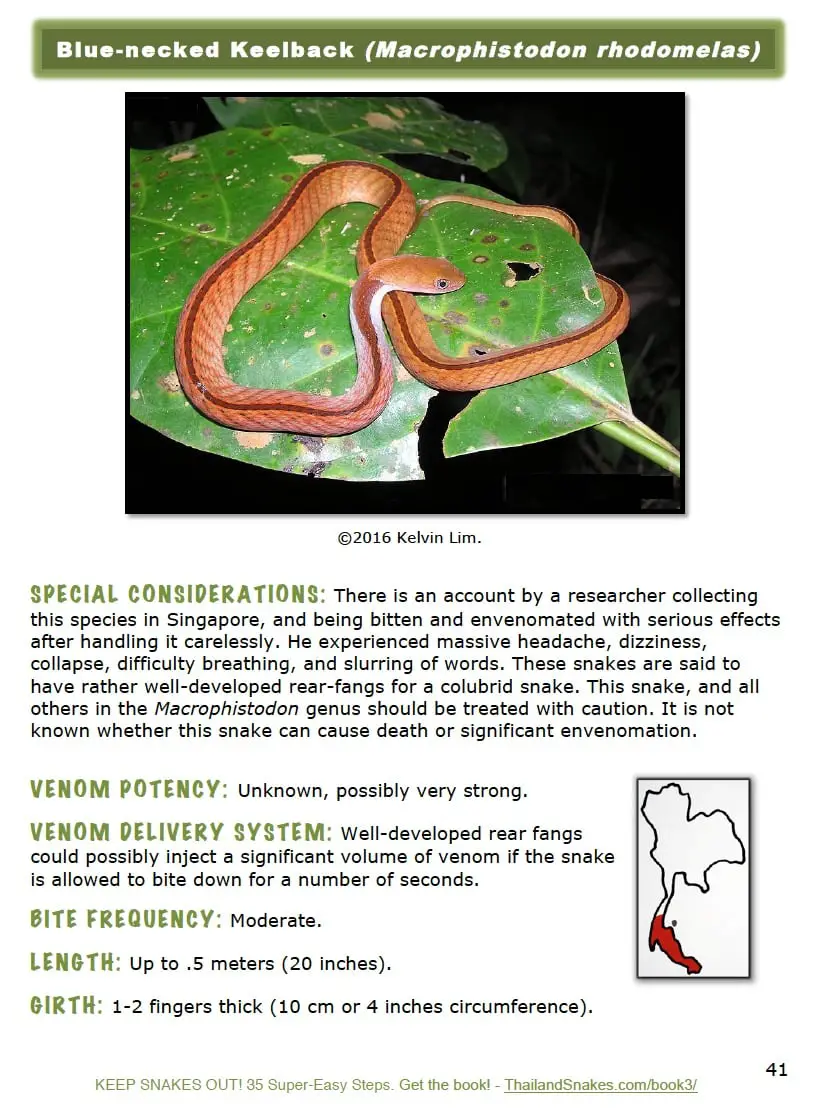 Don't get bitten first and then try to find and purchase this book.
GET IT NOW, TO BE SAFE.
THIS BOOK MAY SAVE YOUR L I F E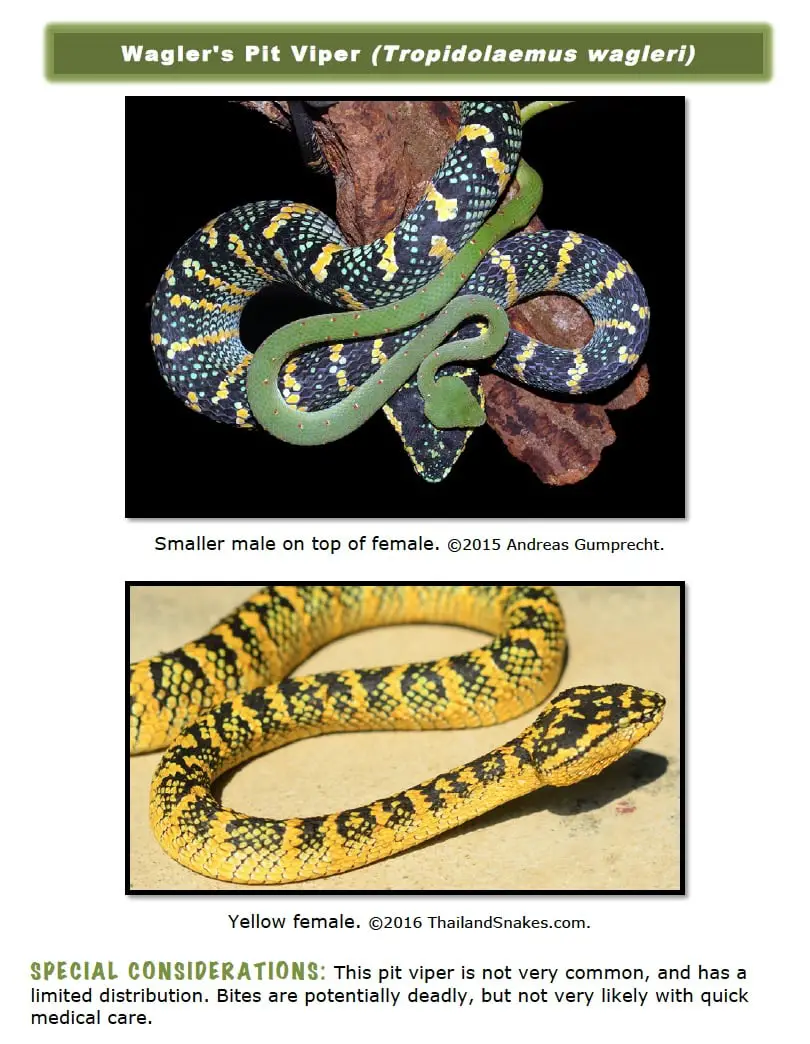 Any eBook format: PDF – MOBI – EPUB (for all other eBook readers). Easy instructions for reading your new book.
Download INSTANTLY.
Please email for this book…