17 Awesome Rainforest Snakes of Thailand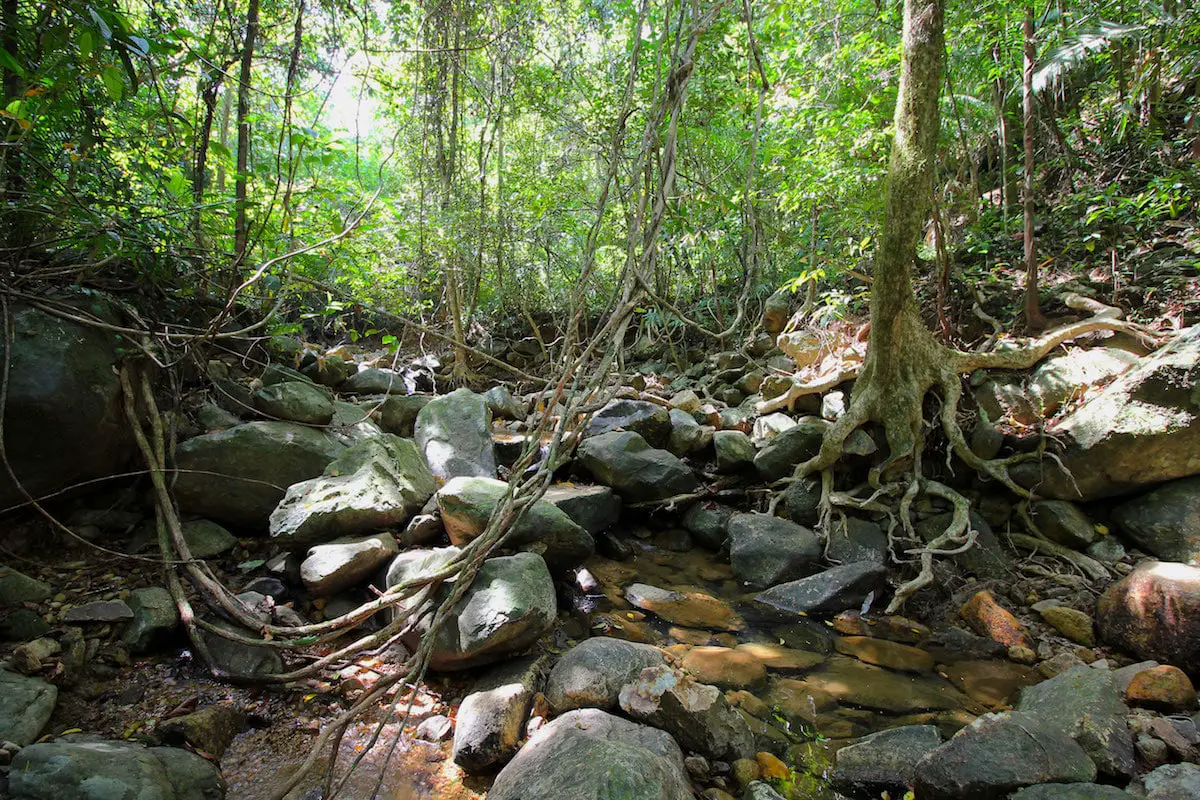 Thailand has dry parts and some geographical areas covered by tropical rainforests in which snakes thrive. In southern Thailand there are numerous places that can be considered rainforests like Phuket (virtually the entire island), Koh Samui, Koh Tao, Koh Phangnan, There are vast forests stretching between Surat Thani – Krabi – Trang – Nakhon si Thammarat – and Phangna.
Primary and secondary rainforests support a variety of animal life that snakes rely on for sustenance. Frogs are probably the ultimate snake food, and most snakes eat them when they can find them.
While one can find all sorts of snakes in the rainforest there are a few that are very commonly found:
List of Rainforest Snakes commonly found in Thailand:
This list is by no means comprehensive, as there are many other snakes living in the forests of Thailand. These are just those that are rather commonly known and found.