Thailand Snake Quiz Results
Below are the answers to the Thailand Snakes Quiz you can find HERE >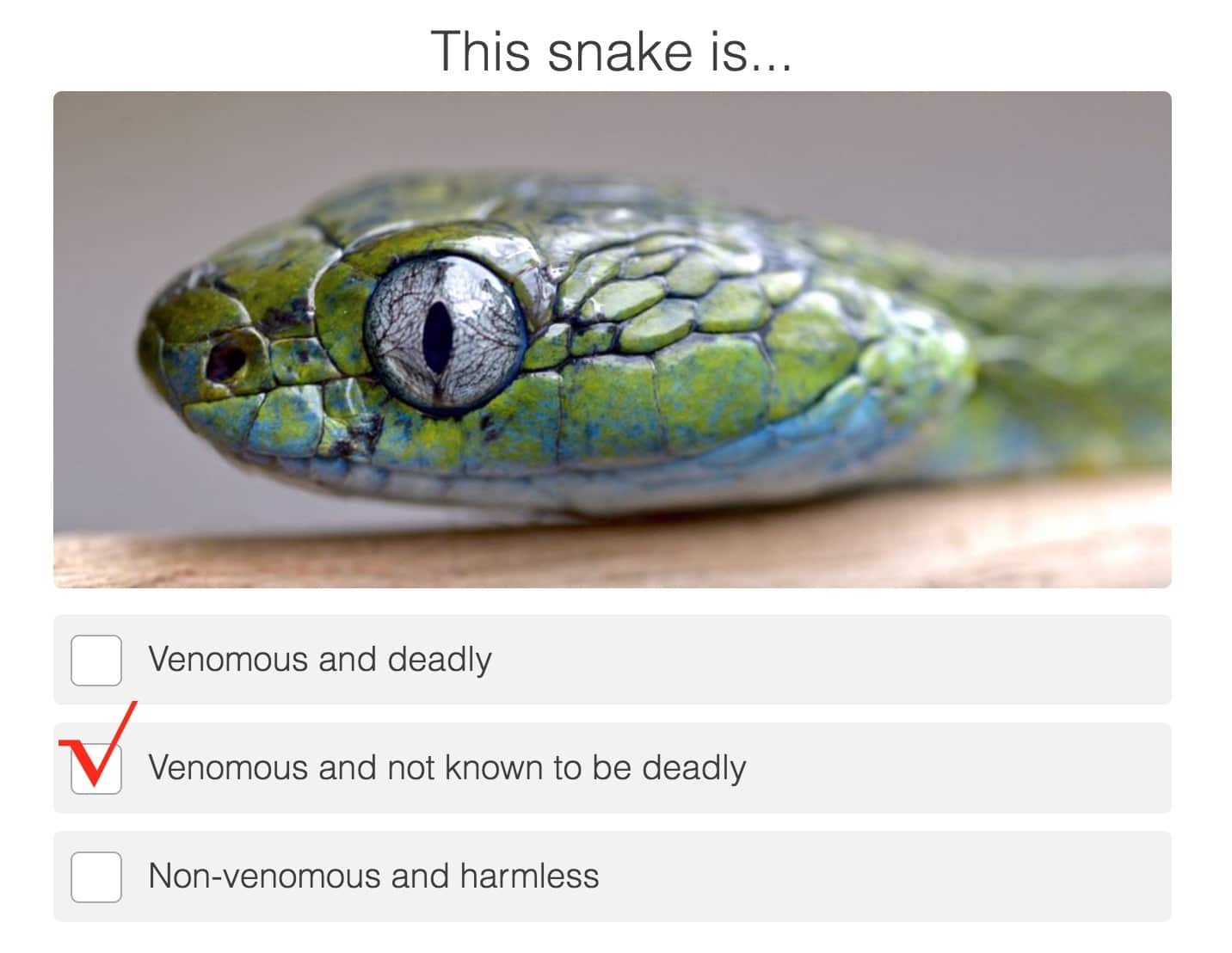 Green Cat-eyed Snake – Boiga cyanea. Harmless, mildly venomous but not known to affect people.
---
---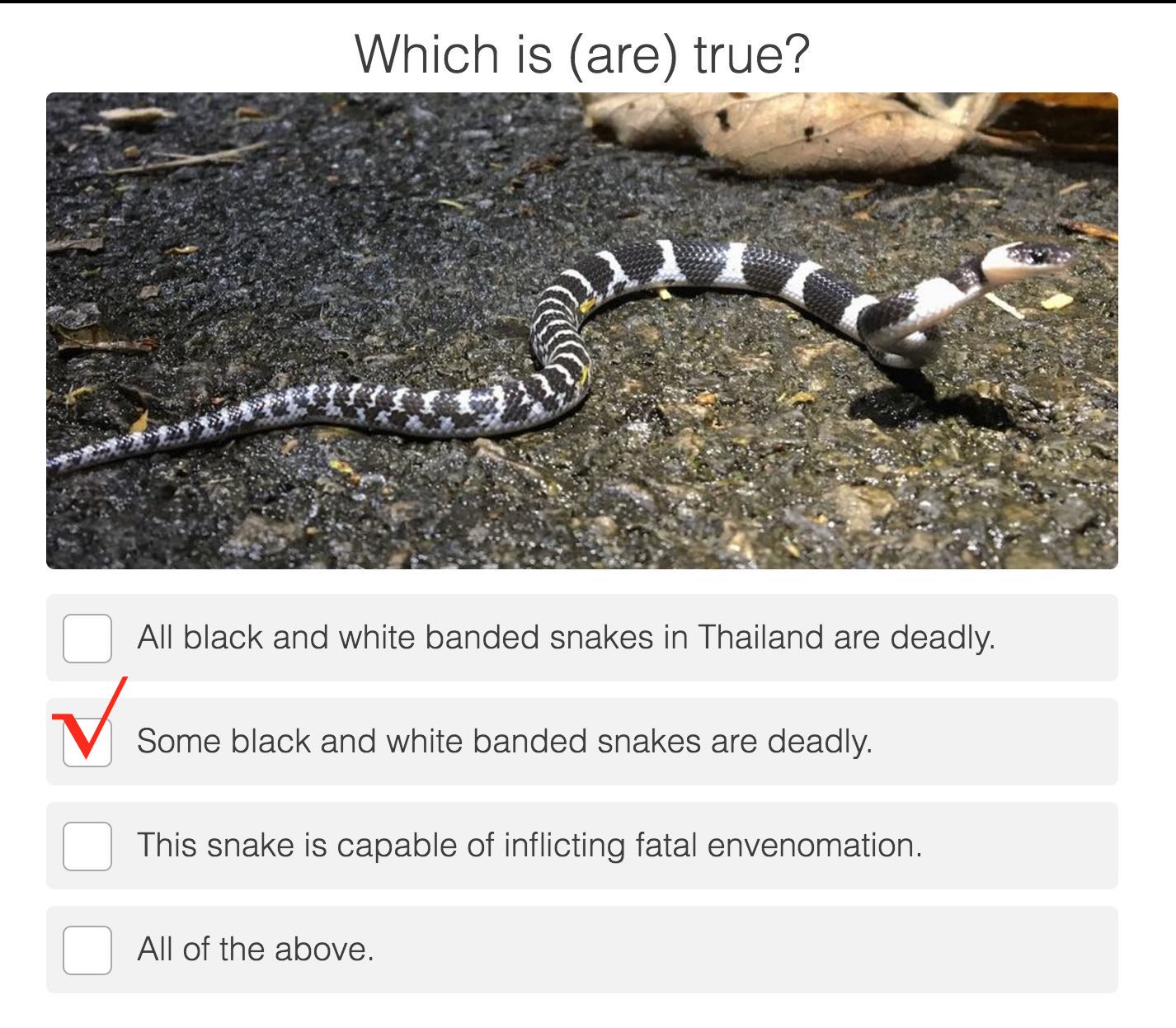 Laotian Wolf Snake – L. laoensis. Harmless but love to strike.
---
---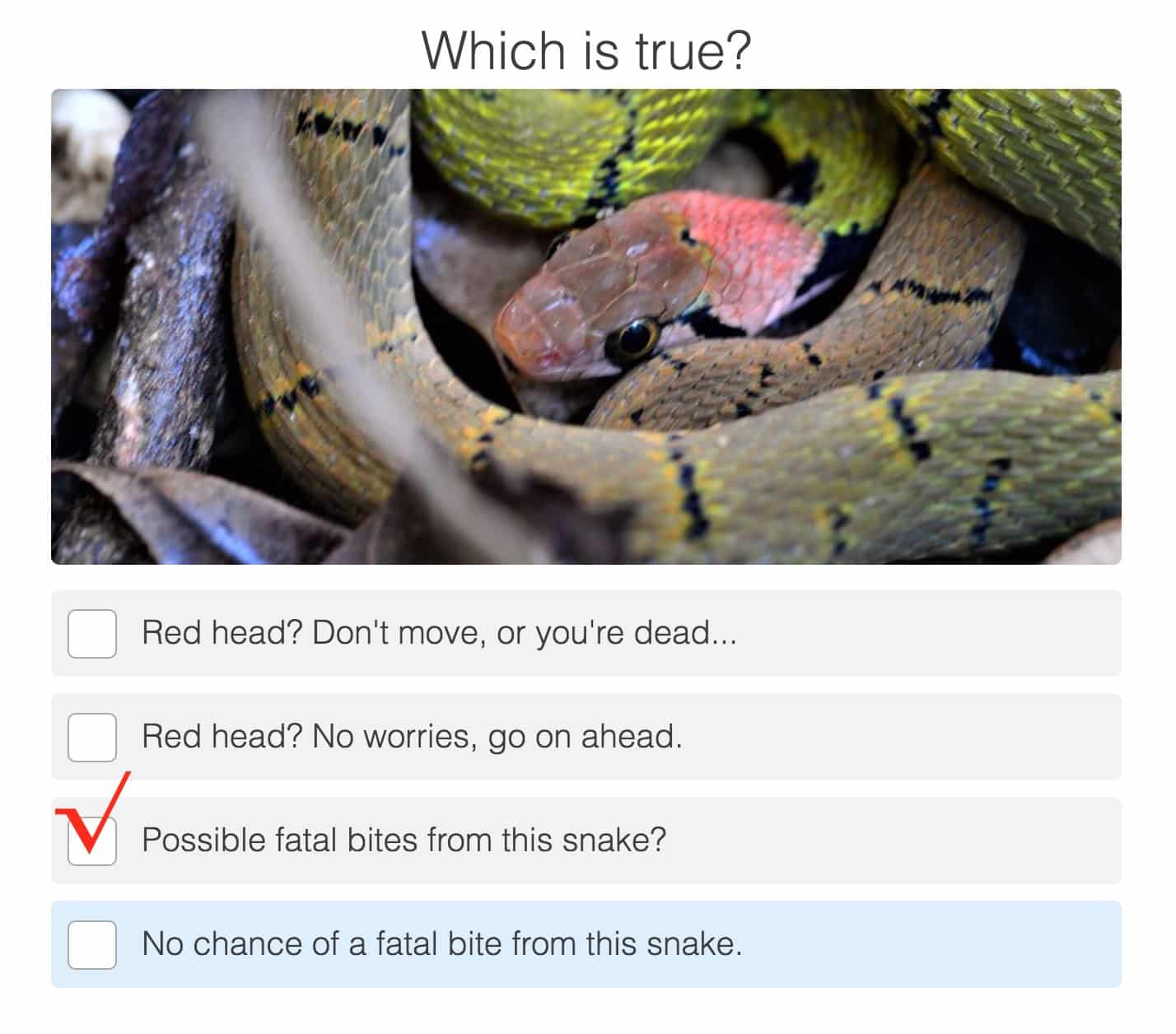 Green Keelback – R. nigrocinctus. Not known to be capable of fatal bites, but another snake in the same genus is known to be dangerous. So… not sure. Certainly cannot rule it out.
---
---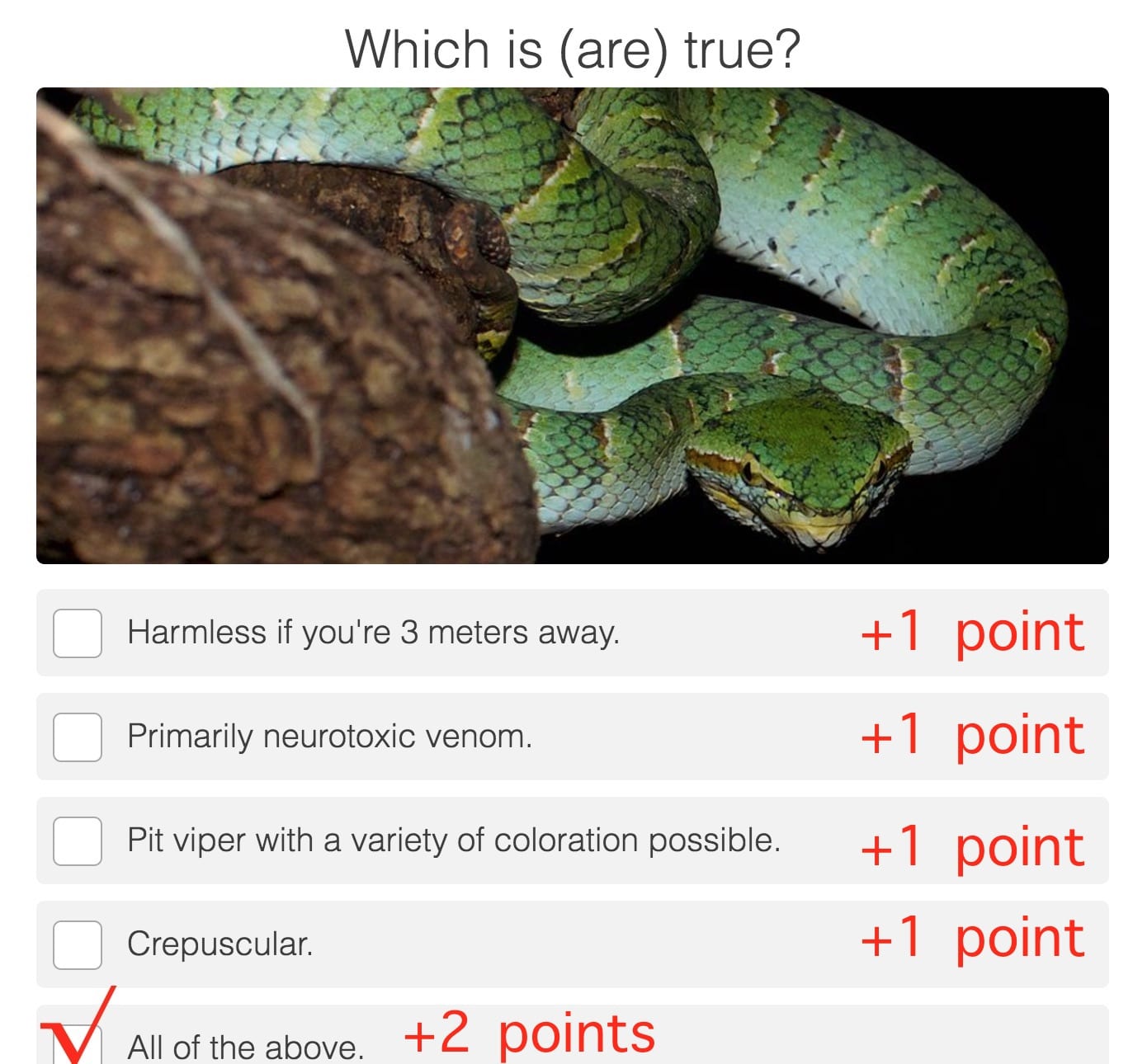 Female Wagler's Pit Viper – T. wagleri. Dangerous and potentially fatal bites.
---
---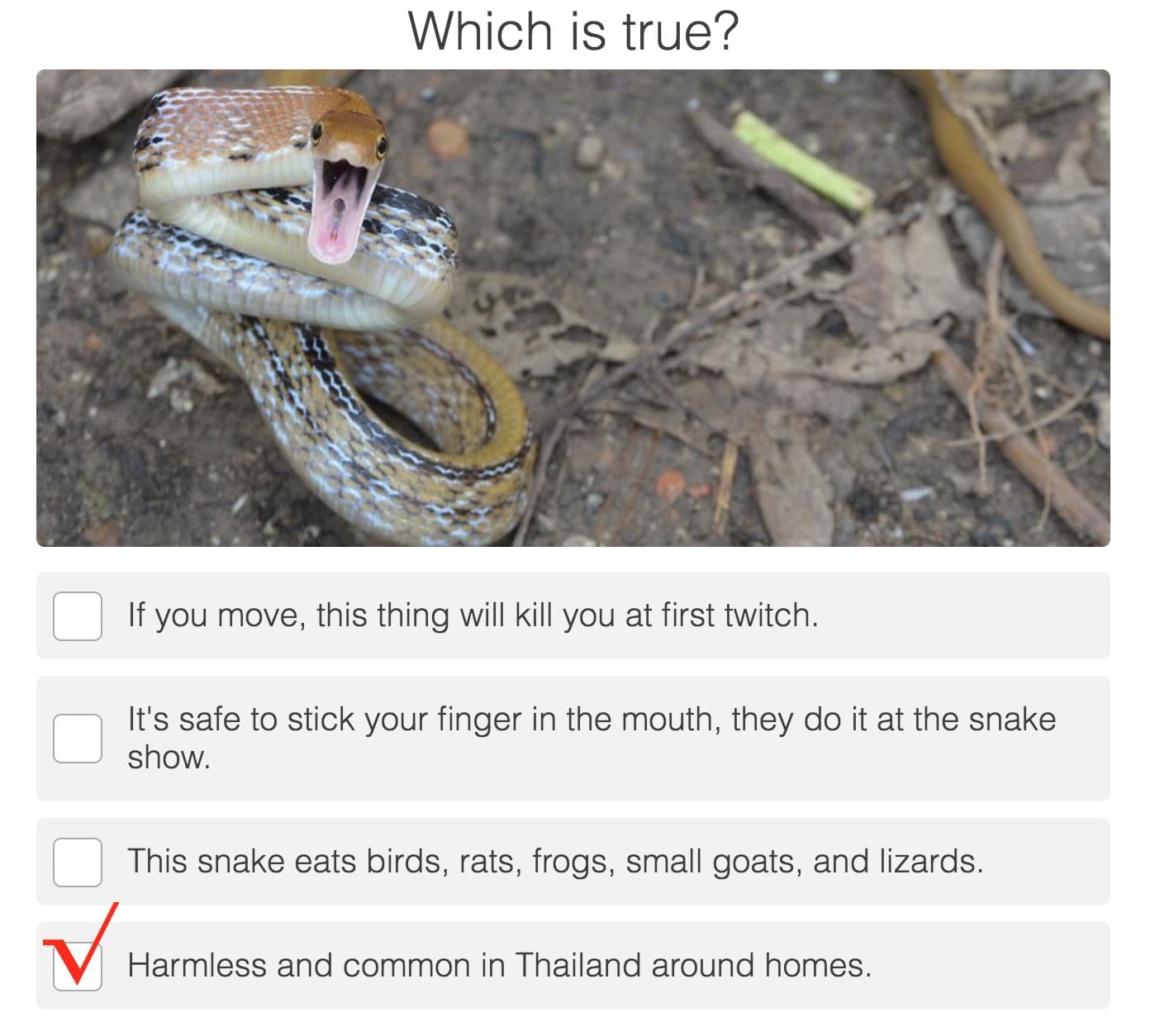 Radiated Rat Snake – C. radiata. Harmless but frequent strikers.
---
---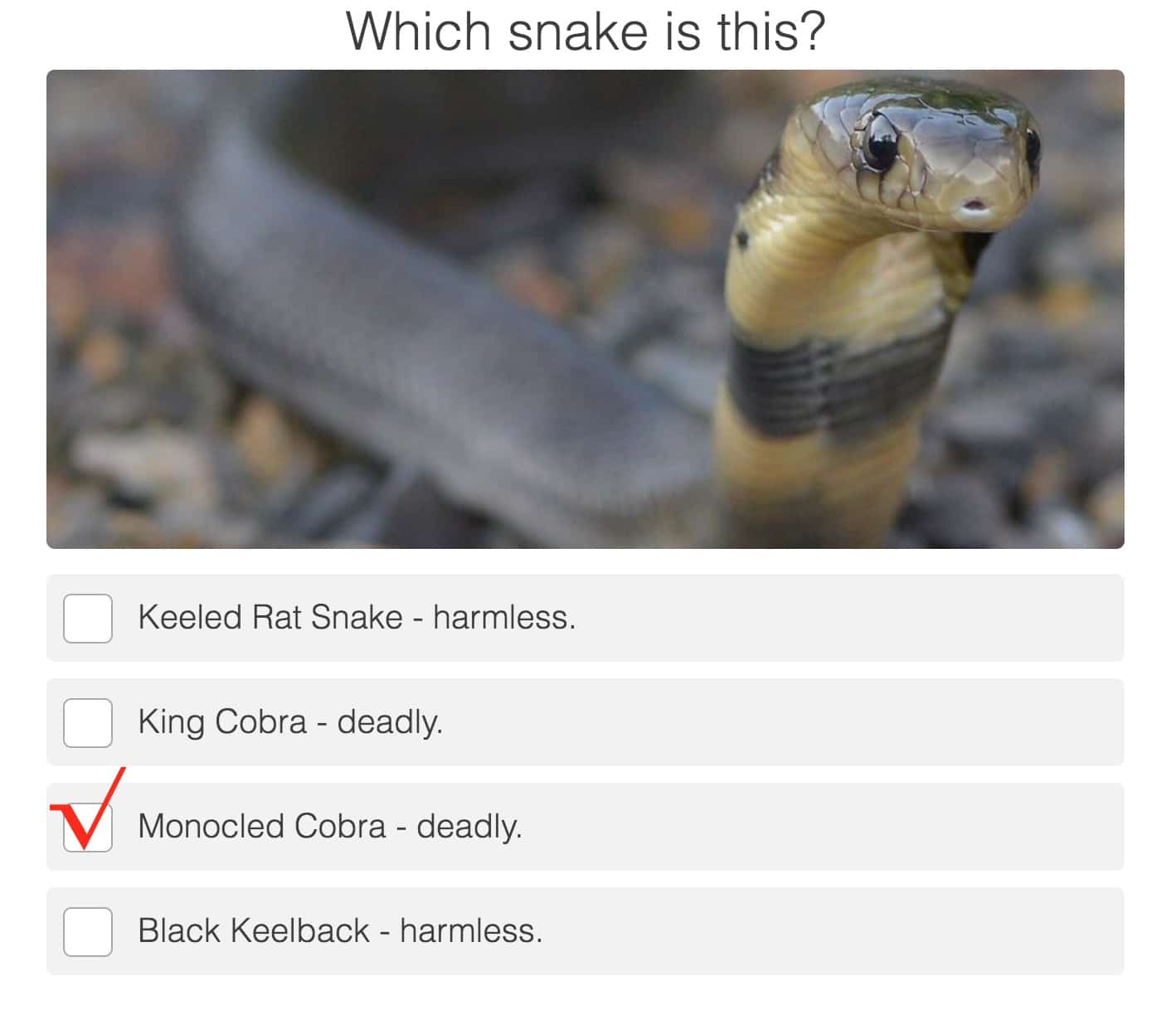 Monocled Cobra – N. kaouthia. Deadly.
---
---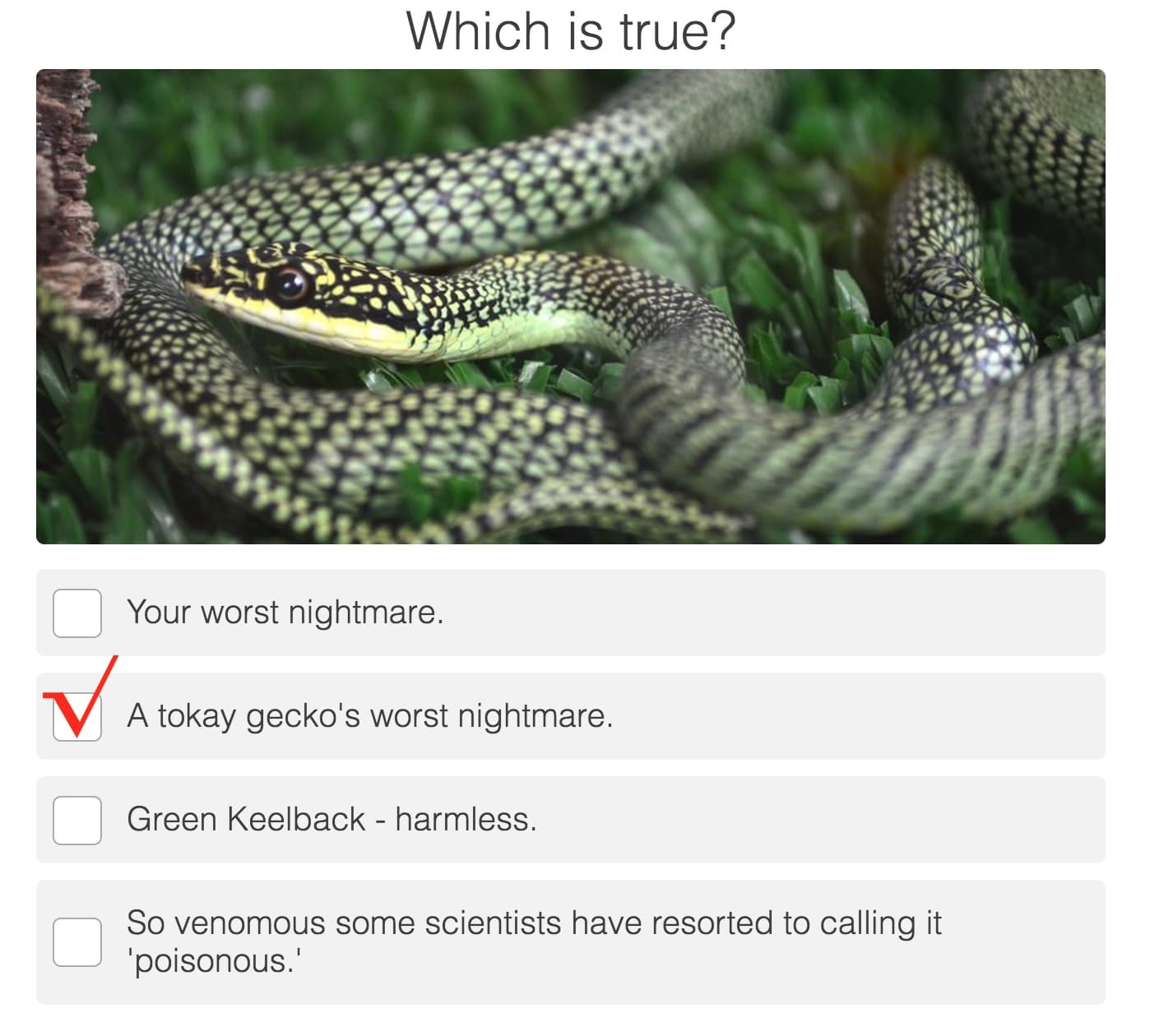 Golden Tree Snake – C. ornata. One of most common snakes in Thailand. Weak venom, not dangerous for people.
---
---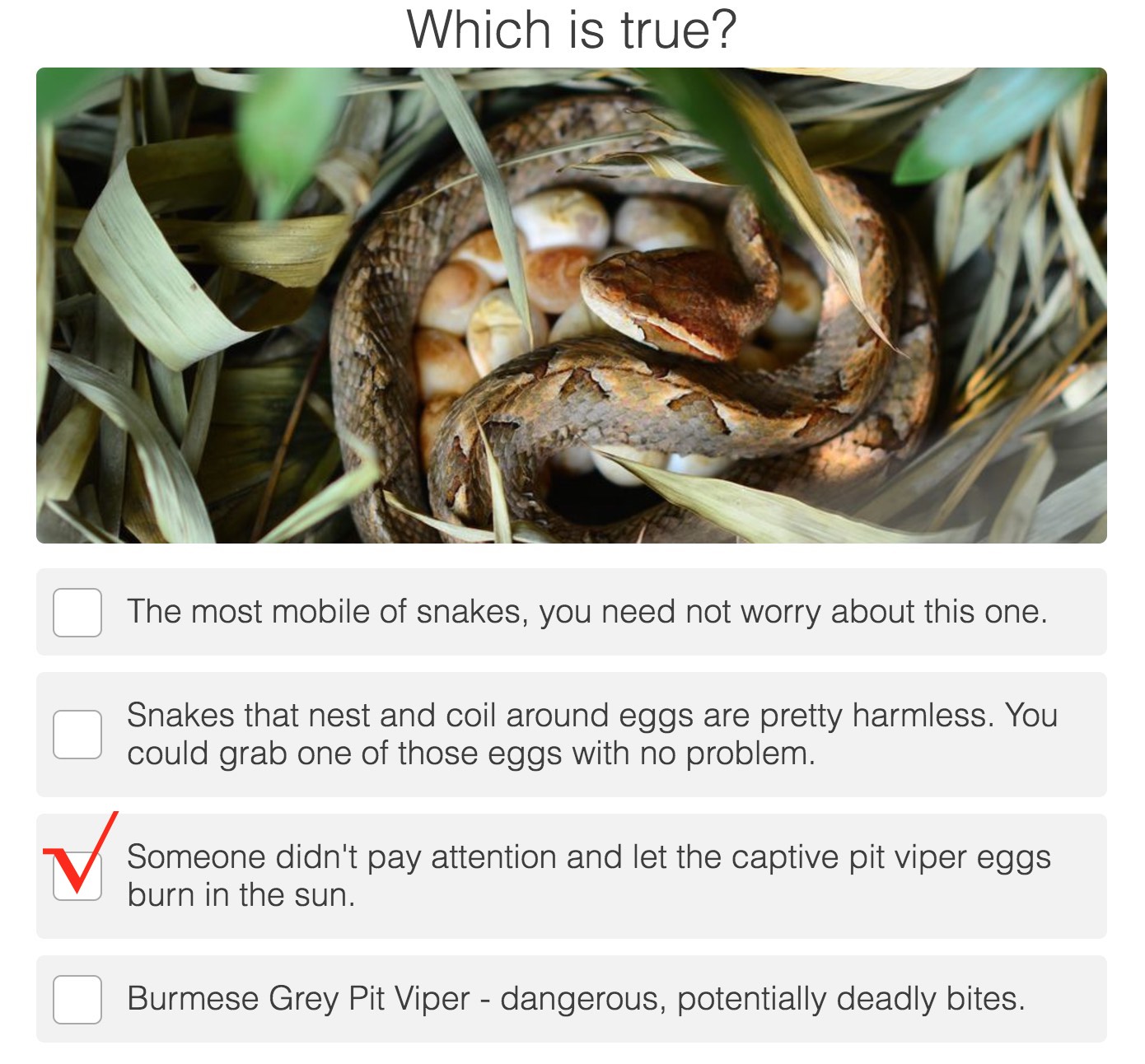 Malayan Pit Viper – C. rhodostoma. Capable of inflicting deadly bites, but the venom usually just causes vast tissue destruction.
---
---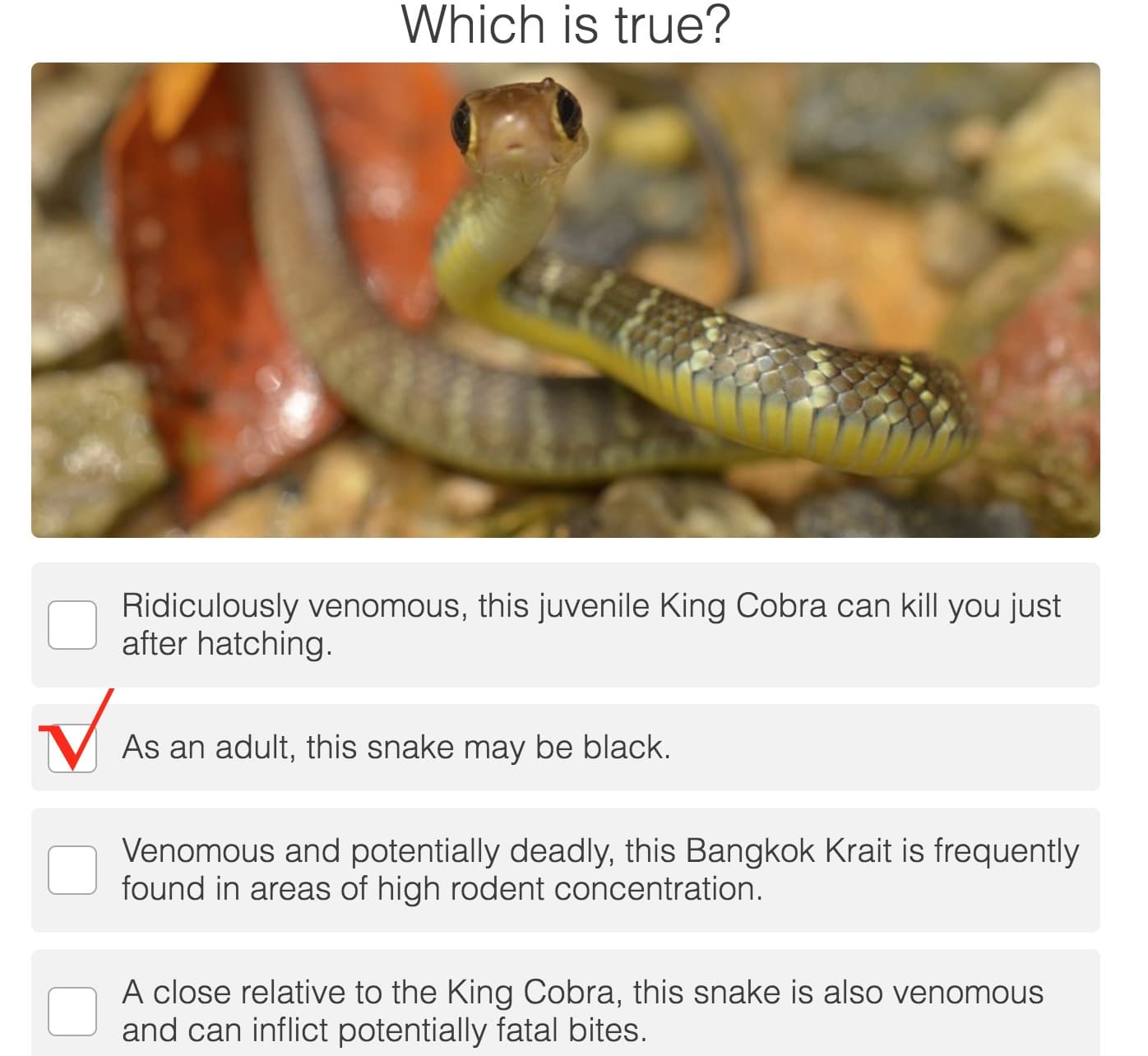 Hatchling Indo-Chinese Rat Snake – P. korros. Looks a lot like the juvenile King Cobra to some people.
---
---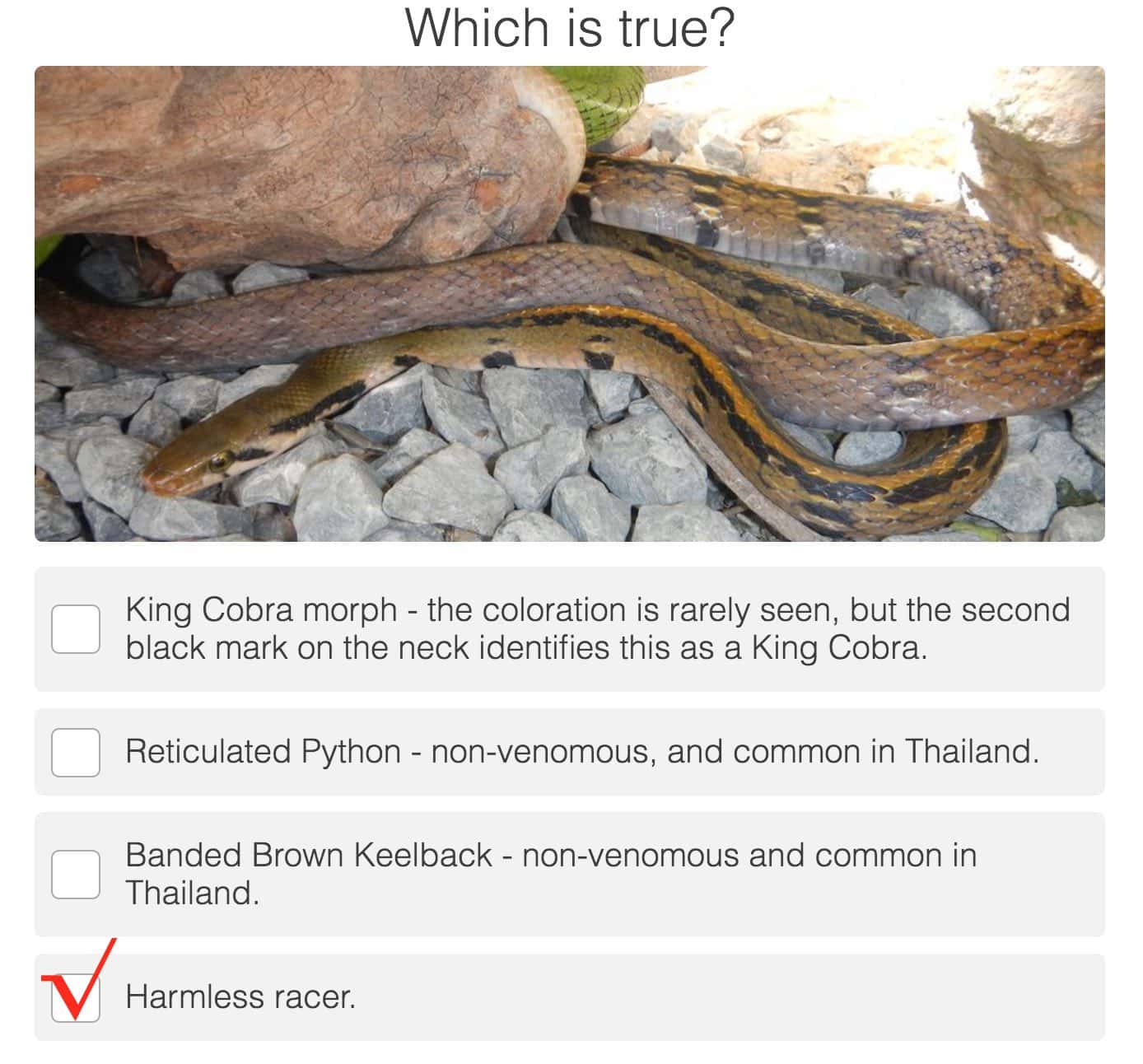 Malayan Racer – C. flavolineatus. Harmless, but they bite.