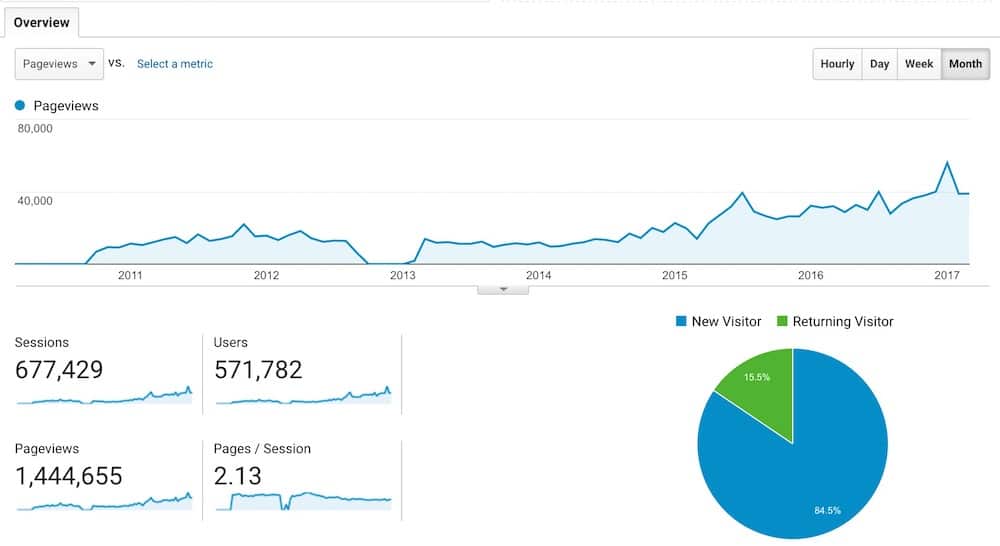 When I started this website almost 7 years ago, I really didn't think there'd be that many people interested in the herpetofauna of Thailand. I was so wrong. The stats above show the growth of ThailandSnakes.com over the years. This month we are already the 2nd highest traffic month ever. Traffic means people coming to the site and what they're consuming – pageviews.
Now I need to come to a decision – either crank it up to be as big as it can possibly get, or just let it coast.
I certainly don't have all the pages I want on the site yet. It's slow going to add new species pages. It takes a few hours to write the information and find good photos. When I look at the traffic numbers, people are mostly interested in the common Thailand snakes, and venomous Thailand snakes categories.
I have few pit vipers listed. I have no seasnakes listed – I might have Laticauda. Can't recall. I have very few snakes outside of the species I catch here in the South. I could really add another 100 species to cover more of the commonly seen snakes in Thailand.
I have a lot of helpful pages up. I'm not sure what else I could write to help people with snakes. If you have any ideas, do let me know!
I'm stuck about how to monetize the site. There is a ton of free info here, and I've written some books to cover more specific info people may want. I'm writing a new book that will be finished in a few days – "Venomous Snakebites and Near Misses – Southeast Asia Edition" which I hope everyone likes. Some of the stories are really fascinating. Danger lurking around every corner.
If you have any suggestions for the site, now is the time to let me know.
Cheers!