Thailand's Black and White Snakes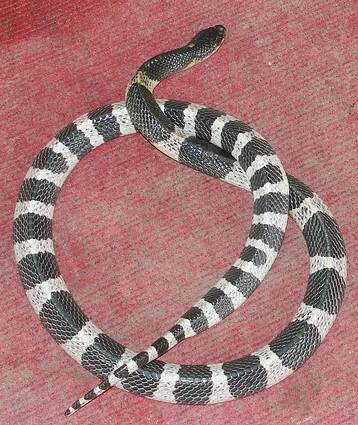 One of the biggest problems (and dangers) of herping in Thailand is not knowing which snake you're looking at. There are many snakes that look close enough to each other and can be misidentified.
The black and white snakes are probably the most difficult to distinguish because when juvenile, they can look quite similar in appearance. White snakes are nearly impossible to identify!
I myself have had a horrible experience where I misidentified a black and white sub-adult blue krait as a juvenile Laotian wolf snake. When I turned around, a friend had it in his hand. Talk about a nightmare!
I had seen dozens and dozens of kraits before that, and still, because of where this black/white snake was found I figured it was a harmless wolf snake. I had never found a blue krait in this spot before, only wolf snakes. It was a real eye-opening experience!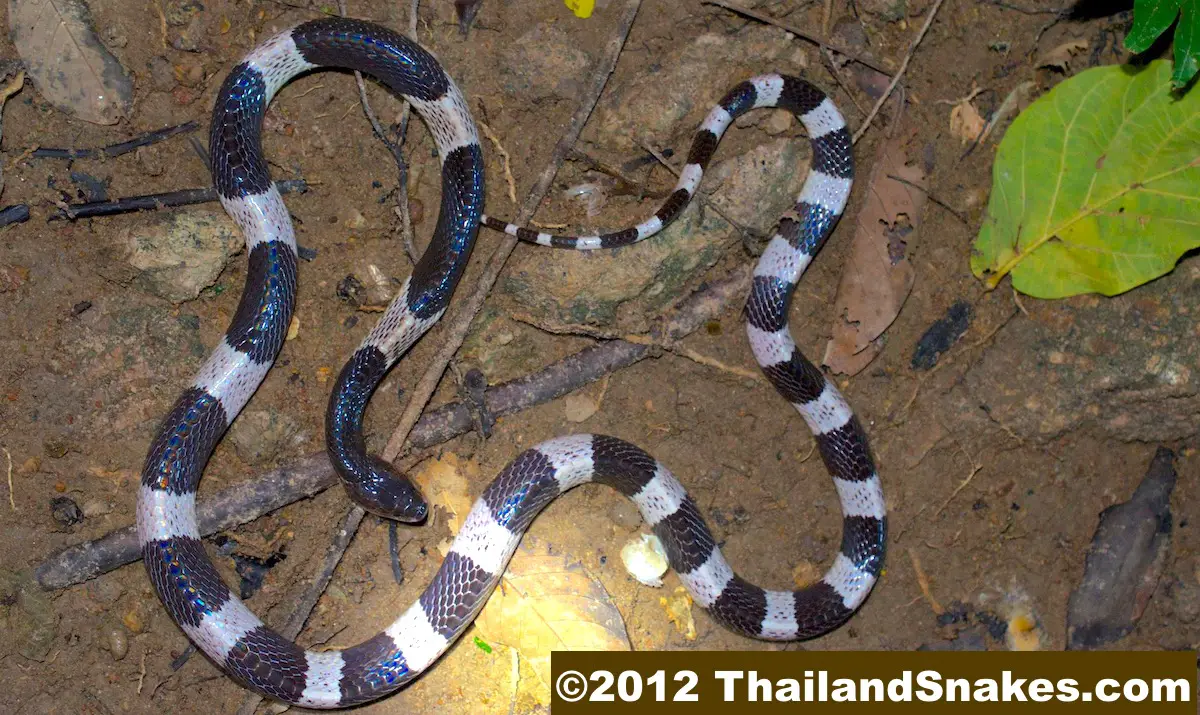 Black and White Snakes (as adults or juveniles)
Butler's Wolf Snake – Lycodon butleri
Dark (Dusky) Wolf Snake – Lepturophis albofuscus
Laotian Wolf Snake – Lycodon laoensis
Malayan Bridle Snake – Dryocalamus subannulatus (usually brown and white or brown
Malayan Krait (Blue Krait) – Bungarus candidus*
Malayan (White) Banded Wolf Snake – Lycodon subcinctus
Many-banded Krait – Bungarus multicinctus*
Deadly snakes in the list above are marked with an asterisk (*).
Black and white snakes are rather easy to notice especially when they are moving because if moving slowly, their body pattern is like a waving checkered flag at the F-1 races. Isn't it?
If you want to know how to identify snakes by looking at the variables that define them and differentiate them, see our "How To Identify a Snake?" post.
VERY difficult to identify are completely WHITE SNAKES >