KEEP SNAKES OUT! 30 Super-Easy Tips to Keep Snakes Away
This is our latest book which is our answer to all the emails we've had over the past few years asking us for help to keep snakes away from homes, yards, and businesses.
DO YOU HAVE (or suspect) SNAKES AROUND YOUR HOME?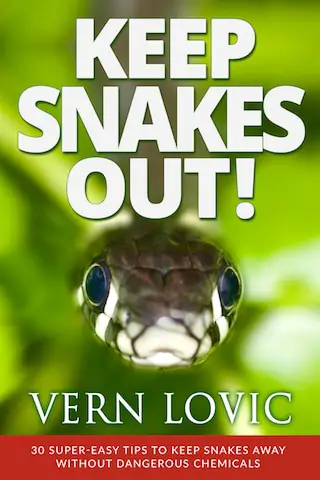 Keep Snakes Out!
Tips for ANYWHERE in the WORLD
30 Very Easy Tips You Can Start Today!
No Dangerous Chemicals!
67 Info-packed Pages + Photos!
Keep Your Family Safe STARTING TODAY!
1 Gallon of Pesticide that DOESN'T WORK = $29.99
This book = $5 and can help you Keep Snakes Out.
The link above takes you to Paypal where you can pay with a credit card, bank balance, etc. You don't need to be a member.