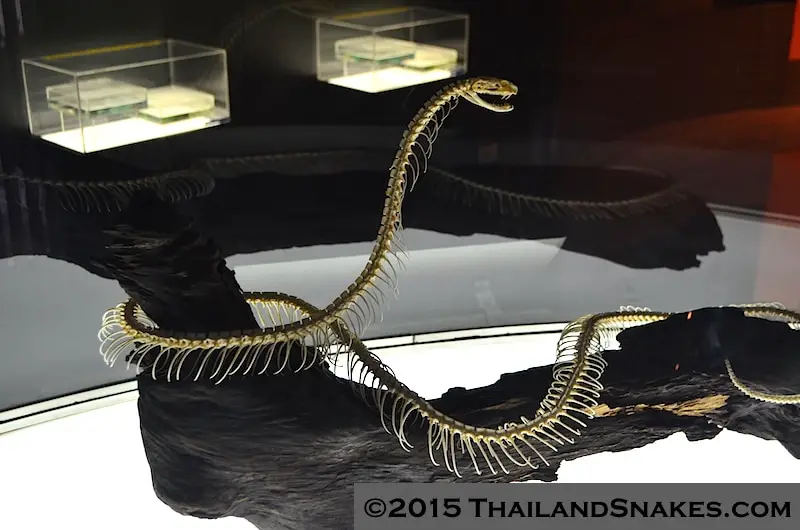 If you haven't yet been to the Queen Saovabha Memorial Institute (Red Cross Snake Farm) in Bangkok, it is well worth a trip. The fee, 200 THB for adults and 50 THB for children is reasonable.
Though I don't like the idea of seeing snakes in captivity for any reason, I go anyway because it's there. I just don't see the world changing to a snake friendly place, an animal friendly place, anytime soon.
I figure by going to see the snakes there I'll learn something and my curiosity will be sparked. I figure I'll spend more time looking for snakes and documenting them at this site for others to learn about. Without keeping them in a tank.
Anyway – here they are, some of the most venomous snakes in Thailand – their skulls, and in some cases full skeletons.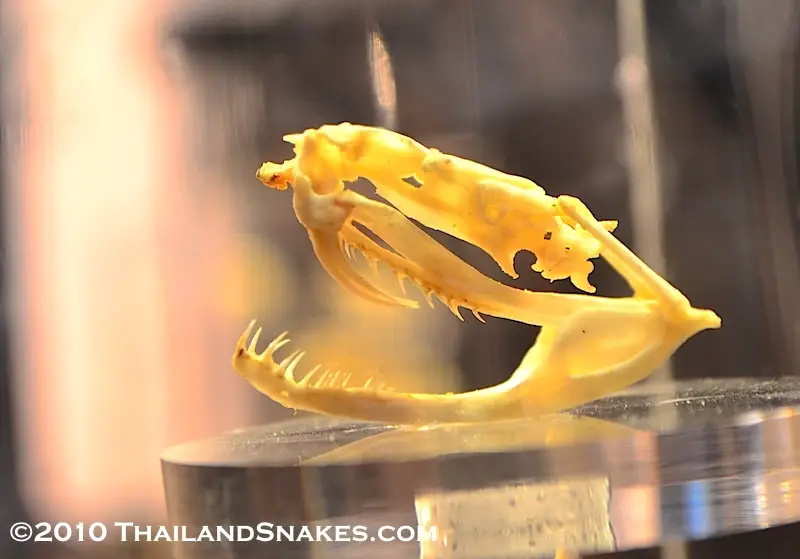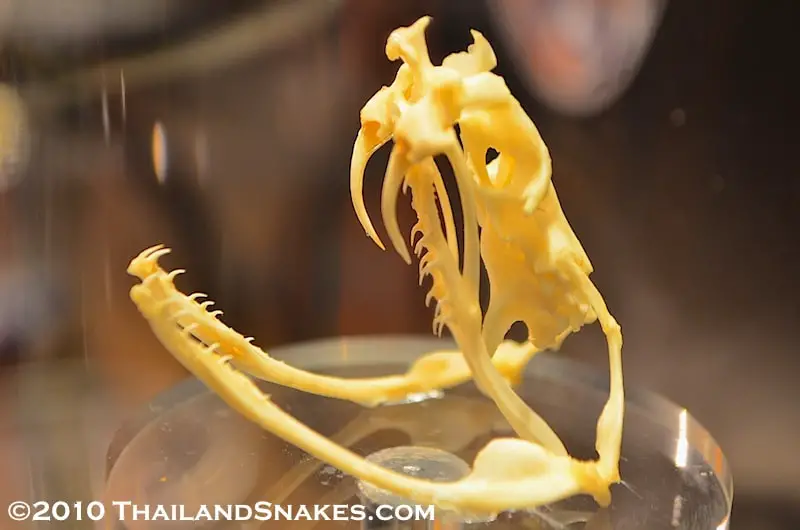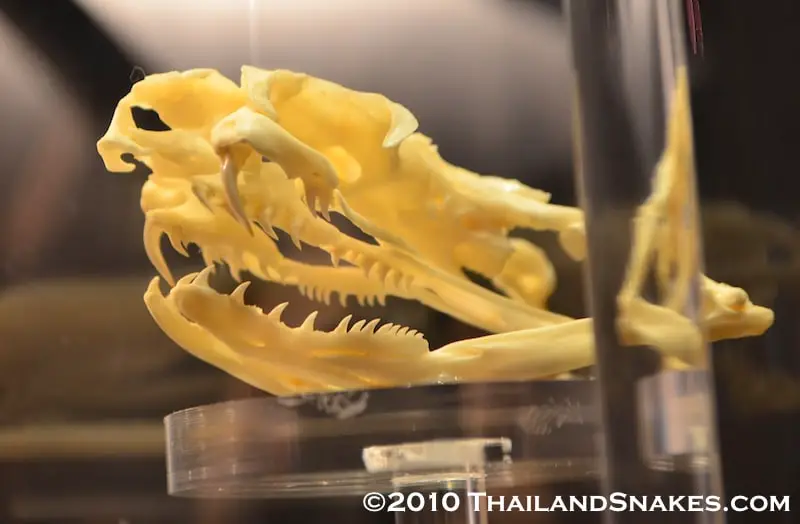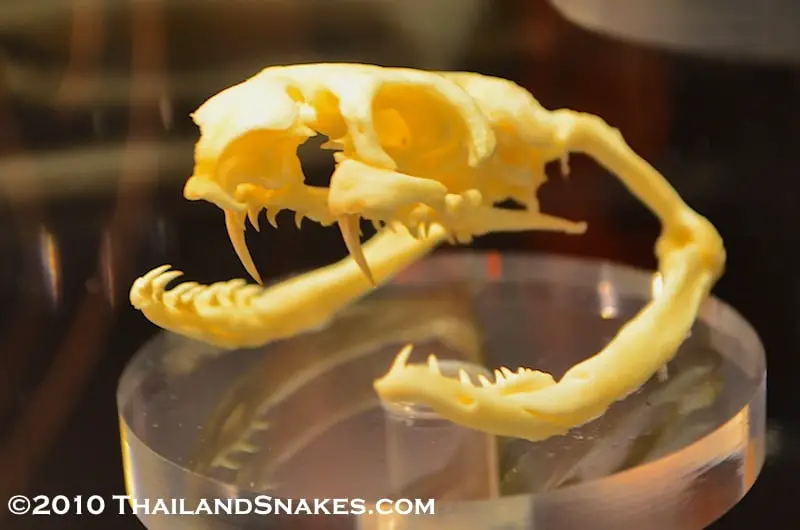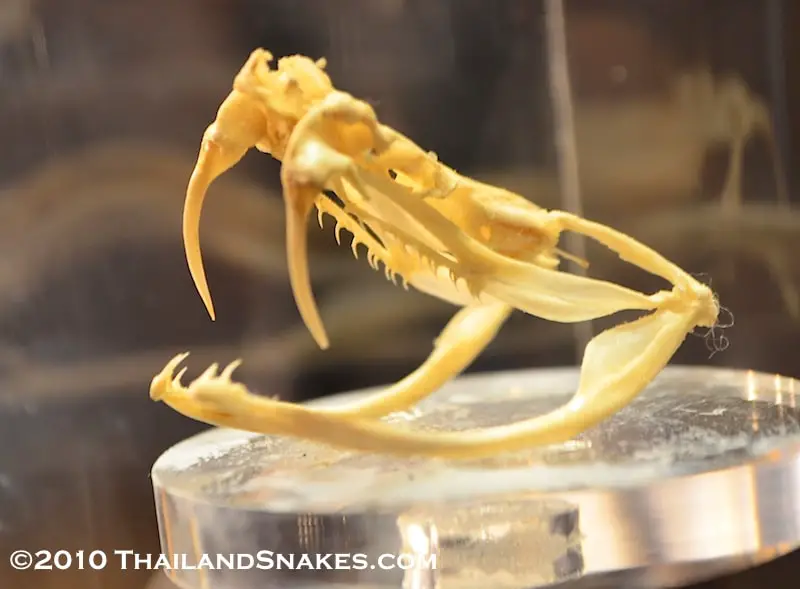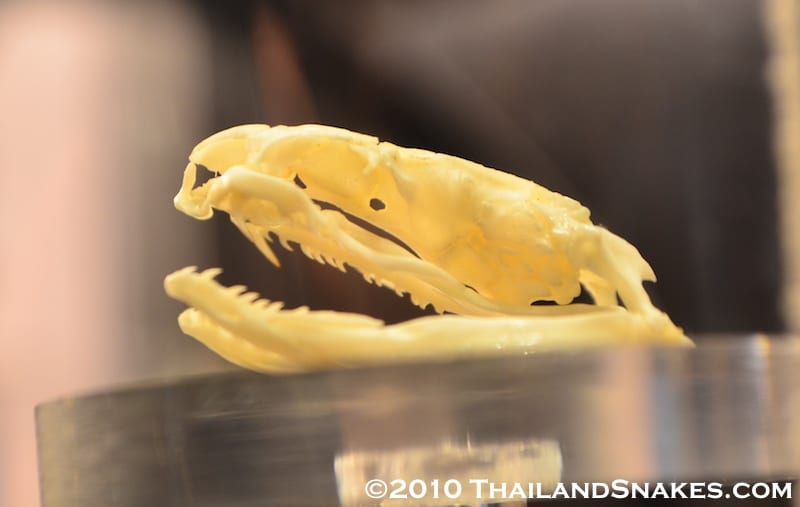 If you haven't seen my YouTube channels, I have one named Thailand Snakes here, and another one, my personal channel that I have put many more snakes at here.