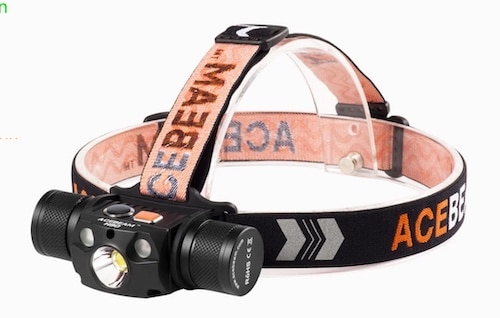 Gear to Help You Find Snakes and Take Great Photos
---
THAILAND SNAKE BOOKS

Is That Snake In Your House Dangerous? Identify Deadly Thailand Snakes Within 5 Minutes! I wrote this one. This is in PDF format and has the 35 deadly terrestrial snakes of Thailand in detail and in high-resolution images. There are ESSENTIAL FIRST AID Instructions included. Click Here to get it.

---

Photos of Common Thailand Snakes! Venomous and non-venomous snakes are listed. Photos and facts. This is FREE, and while not essential, it can be the source of some good basic information. You should get it – it's helpful. > Click Here to get it.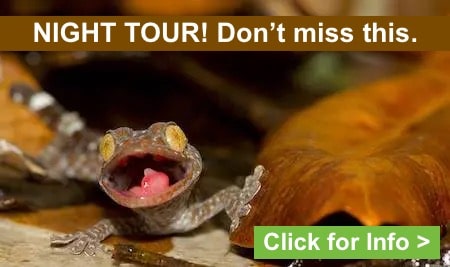 ---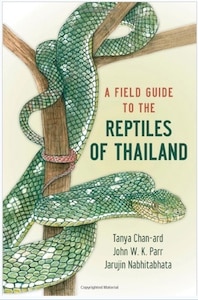 A Field Guide To The Reptiles Of Thailand. This one is available as a MOBI file. Yes, it's expensive ($15-40, depending which media you order), but it covers all the reptiles of Thailand, and it's fairly comprehensive with not all that many mistakes. It definitely has some. Of all the books and ebooks I have, this one is the most comprehensive. It still has errors, but every book I've seen has some. Get it here.
Venomous Snakebites and Near Misses!
More than 34 stories of venomous snakebite and very near misses from Southeast Asia's most deadly snakes – King Cobra, Malayan Pit Viper, Monocled Cobra, Banded Krait, Malayan Krait, and more! Digital Book with over 100 pages by Vern Lovic. Get it here.
BOOTS
If I will be walking in high grass or thick brush, or on deep leaves, I wear simple $6 rubber boots that go above the ankle. These boots cover half the shin – and this seems to work well. The real danger for looking for snakes at night in Thailand is the Malayan Pit Viper. I don't walk through any thick grass that blocks me from seeing my feet, or around my feet. If you're planning on doing that – you should wear the thick rubber boots, or thick leather boots that go almost to your knee. Get Nike Boots here.
HERPING PANTS?
I wear U.S. marine camouflage pants I bought at a local market. They are real marine issue – very tough material. They were 950 THB ($30 USD). They have a draw-string on each leg that tie at the bottom tightly – and this keeps the ants off my legs. They're SUPER HOT. I pull my socks up over the pants to help as well. Ants and termites are often active at night by the millions. These won't protect against snakebite, but only the most expensive snake-pants or gaiters will. These also work well and are lighter than the marine cammys above – Get Mossy Oak pants here.
RAINFOREST HAT

I wear a wide-brimmed boonie hat to keep mosquitoes off my head. I wear a long-sleeved very lightweight running shirt (Get the Nike version here) that wicks away sweat – and also keeps the mosquitoes off. Get your boonie cap here.
Water Purifier – instant drinkable water
Many times I've been out in the forest for 3+ hours and realized I didn't bring enough water. There was water all around me, but that didn't help. Get one of these water purifiers to be able to drink water straight from a stream. LIFESTRAW >
HEADLAMP – FLASHLIGHT – TORCH
Flashlight technology has exploded. I currently use a horribly expensive Petzl Ultra Rush headlamp.  I also sometimes use my Petzl Nao+ (Plus) headlamp or the Petzl NAO 2 which also gives about 1.5 hours at full brightness, or 3-4 hours on autoreactive mode. All of these lights work well – but the Ultra Rush is just awesome – the beams are just right and the best brightness level for finding wildlife at night.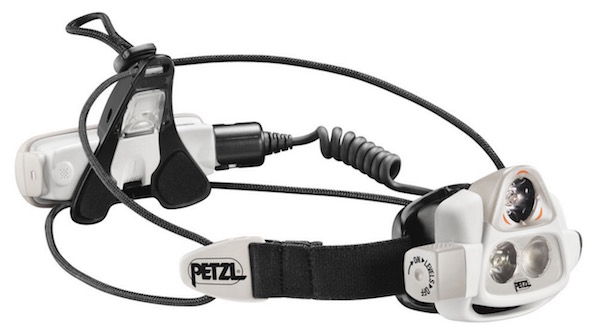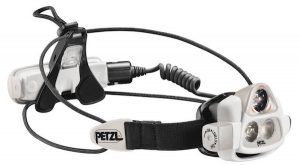 If you want the absolute ultimate herping headlamp – here is info about my favorite headlamp – ACEBEAM and here is a link to see it if you think you can afford it because you just want the best herping light – Get it here.
If you're interested in our Reptile Internship this year < click to find out more.
SNAKE HOOKS – SNAKE TONGS
I bought snake tongs on EBay. The brand is Midwest and sold at Tongs.com, but they don't ship to Thailand. Some guy on eBay had them and sent them to Thailand for me. Cost was $110 USD + $45 shipping. Learn how to use them gently, or don't use them at all!
To craft a snake hook I bought two metal paint rollers, took them apart and had someone weld them together in a makeshift hook. Total cost is about 250 THB ($8 USD). I was never a fan of expensive hooks until Al Coritz (ViperKeeper) gave me his awesome Midwest 3-piece collapsible hook! Thanks Al!  Then I made another 6 with some golf clubs and had a metal shop worker bend the hook to the right dimensions. It worked VERY well and cost just $5/each here in Thailand.
SNAKE HOLDING BAGS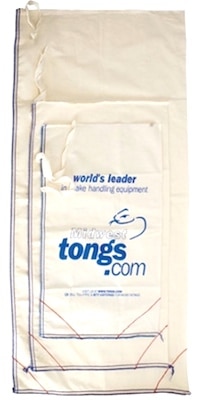 I made some snake bags with the Thailand-Snakes logo. I like my bags best. Before this, I used Tongs.com and they were OK. I think there's no reason for small bags – get and bring big ones always. You never know what you're going to find and need photos of.
KNIFE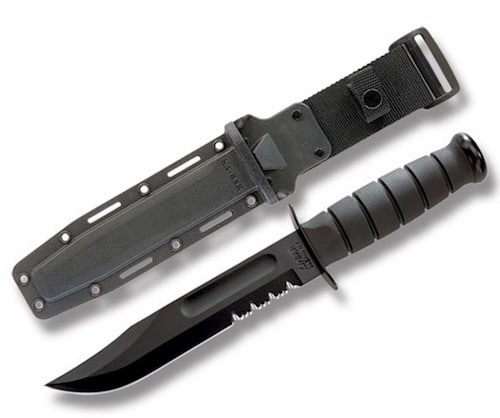 I carry a Gerber folding knife with a 4-5 inch blade or a Ka-bar (Get the Ka-Bar marine issue knife here.). There are bears where I go herping, wild cats, and large pythons. I am over-cautious and always like to have some sort of weapon on me. I envision getting bitten by a 6-meter python and then him wrapping around me quickly – and dying there in a few minutes. No thanks! Here's another knife I ordered – See it here.
MOSQUITO SPRAY
Pump spray bottle you can get here in Thailand at any 7-11 store. Get the one that says CITRONELLA. It works well and I think doesn't have anything but natural ingredients. Many products with DEET don't seem to work well here in Thailand.
CAMERA
I usually only bring a GoPro 8 and my iPhone for photography these days. My GoPro Hero Black is pretty OK, but there is a better option now, and I'll be getting it shortly. Here is the one I suggest.
If you're wondering which DSLR to bring, I have used the Nikon D610 for a couple of years of macro photography and videography in the rainforest at night. It has been fantastic. You need something half-decent in low-light situations. The bigger the sensor, the better. Another key indicator would be – if the camera can do 4K video, it will suffice for photos at night while herping.
Krabi Nature now offers Landscape and Wildlife/Nature Night Tours. Join them, it's a blast!
MOBILE PHONE
You should always bring a charged mobile phone with Thailand SIM card. Before you go out at night make sure you download a flashlight app that will allow you to use your flash as a flashlight in an emergency. Remember, only the latest iPhone can take decent macro shots!
Carrying all of these things around in a backpack and waist pack is not exactly ideal. I thought back to my time in the military and what we had to keep our gear straight. Times have changed and in the 2020s we have a lot of solutions for carrying gear.
The battle belt I'm thinking about is a very strong, thick, durable bit of kit that has PALS webbing on it and employs the MOLLE system of attaching accessories to the belt. There are minimalist belts and those that give a lot more functionality. I need just a lightweight minimalist belt with lots of places to hold my gear.
With this belt I can get pouches for my pepper spray, collapsible snake hook, Ka-Bar knife, snake bags, small canteen of water, and my headlamp and GoPro.
Problem solved! I can leave the bulky backpack and the cheap waist pack at home.