AVAILABLE SNAKE BOOKS:
Photos of Common Thailand Snakes (FREE) – Click here.
Is That Snake In Your Home Dangerous? (Identify one of 35 venomous snakes and get immediate first aid instructions.) Coming very shortly – publishing within days.
How To Keep Dangerous Snakes Out Of Your Yard! Estimated publishing date: 9 July 2016.
Get the new ebook FREE in PDF format – works on all computers, smart phones, and tablet computers.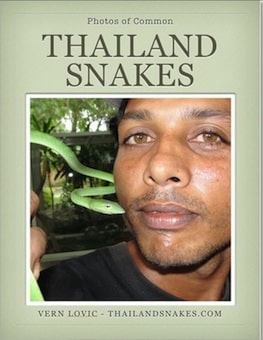 Just finished! 60 Different Venomous and Non-venomous Snakes Pictured in Color.
This is the first free snake guide for Thailand's common venomous and non-venomous snakes.
Preview of inside the book: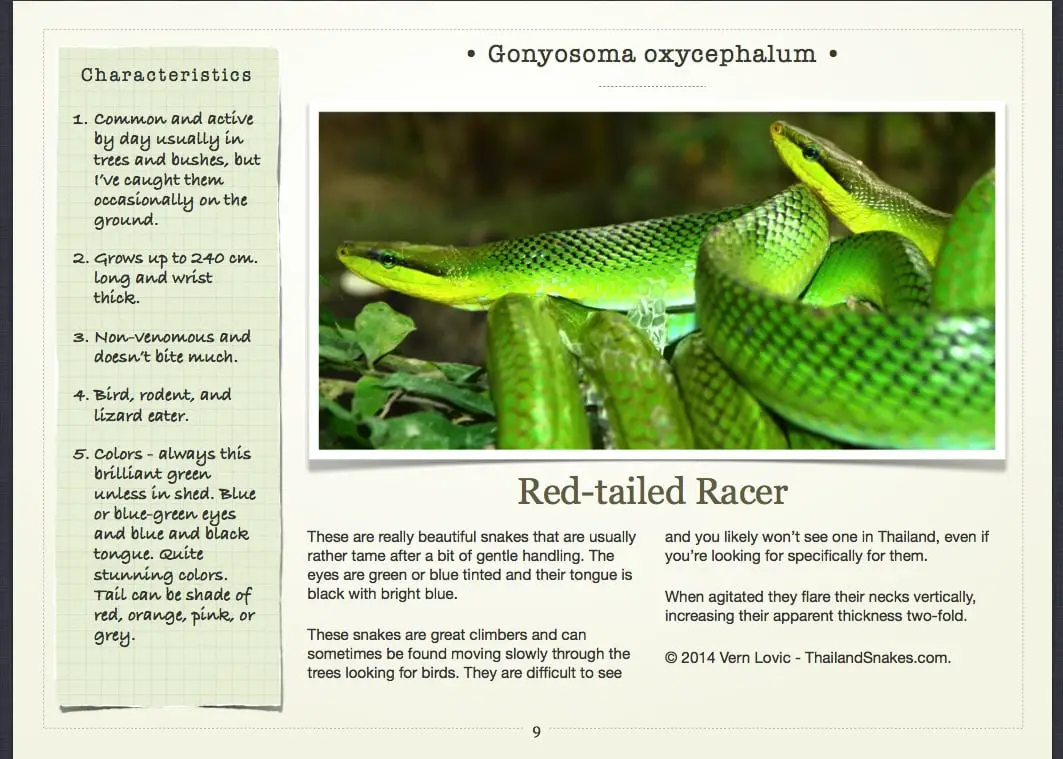 CLICK HERE to GET YOURS FREE. You can download it now.