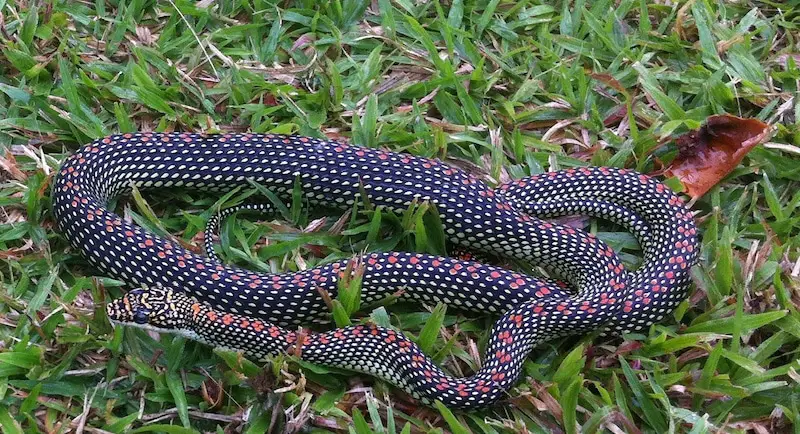 Here is a lovely shot of a Paradise Tree Snake (Chrysopelea paradisi) taken in Khao Lak, Thailand in a coconut grove by a reader, Brett Ramsay. Brett was kind enough to let us publish it here.
The paradise tree snake is virtually the same as the Golden Tree Snake, but there are distinct red or orange scales in a nice pattern on the top of the back and some color on the head. Sometimes the snakes are more green than this one, this snake looks quite black. He also appears to have eaten something, maybe a frog since he is here on the ground.
Click the photo above to enlarge.
Here is our fact page on this snake – Chrysopelea paradisi (click)
Have an image to share? Send it to us and maybe we'll use it. We'll credit you with your name, of course.
Cheers,
Vern