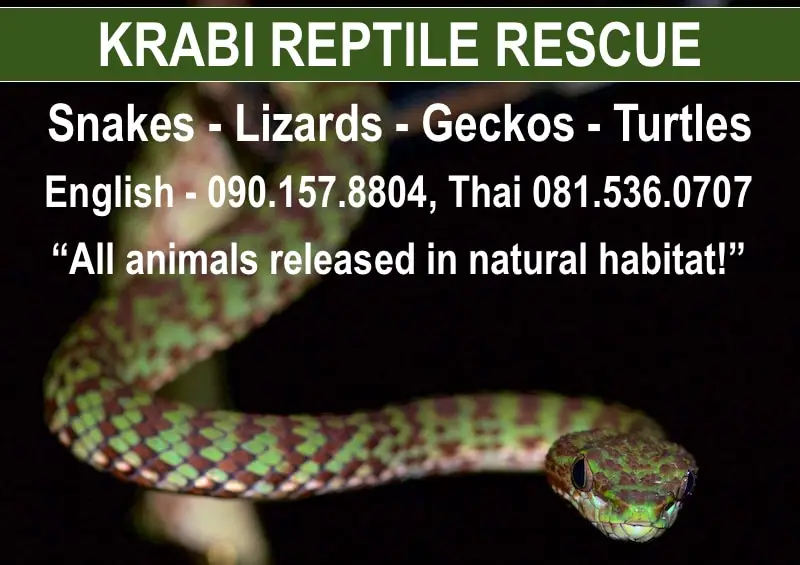 If you've been bitten – go to the hospital first – have someone drive you there. Then call us.
We've now started offering snake and other reptile rescue services for Krabi Town and Krabi Noi areas. Though we cannot respond in all cases, when available we'll relocate the snake for you back to the wild.
Note – Please help with a 500 THB donation if we remove a snake for you.
WE DO NOT KEEP ANY SNAKES UNLESS THEY ARE INJURED. Then we may hold them for a few days until injuries heal up and release them.
The problem with Thai snake rescue services is that often the snakes are not relocated to a suitable habitat, they are put into snake shows, sold for food or other body parts (skin, fangs, gall bladder, etc.).
Please, if you can, give us a call first and see if we can help. Then, as a last resort, call one of the other Thai services. Thanks!
Krabi Reptile Rescue Can Help You With:
snakes in your home
snakes in your business
snakes in your car
snakes in your yard
snakebite (after you reach the hospital)
snake education
snake eradication (safe methods without pesticides to Keep Snakes Out)