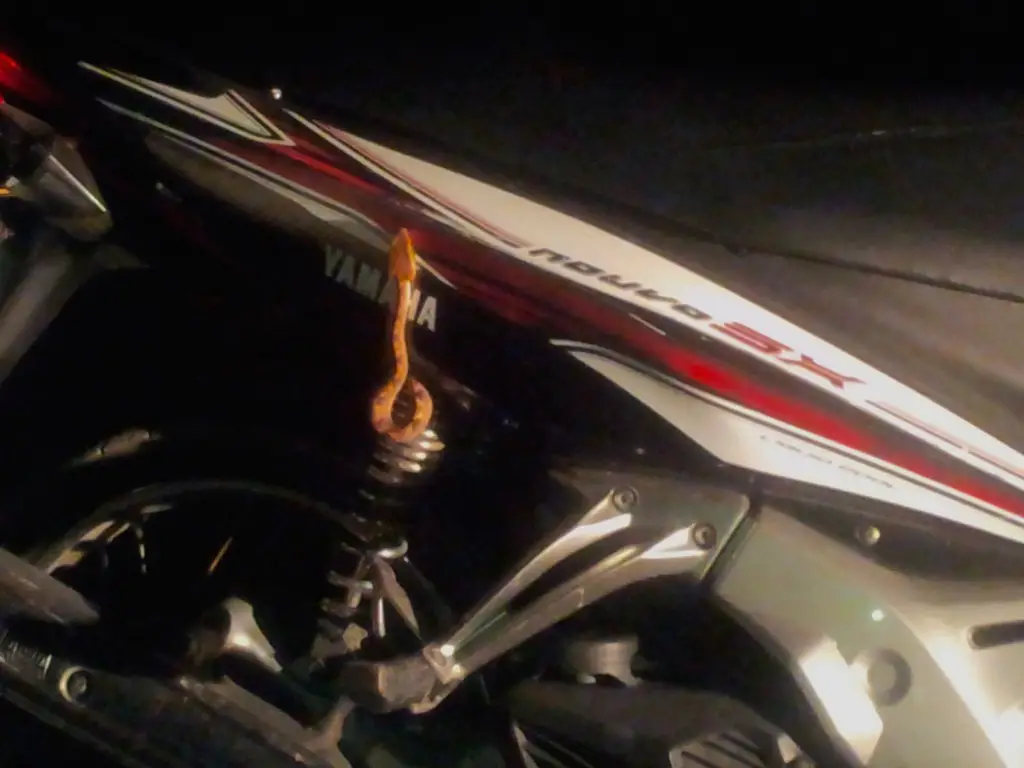 Malayan Pit Viper (Calloselasma rhodostema). Deadly bites are possible mainly due to brain hemorrhage (bleeding), but most people just lose some of their flesh to this snake. The venom is a very strong and is cytotoxic. It destroys living cells of all sorts, including muscle and bone. This is the snake you really don't want to be hiding in your motorbike in Thailand!
Bharath contacted me by email just after I went to sleep last night. He said his wife was touched on the leg by the snake which was hiding in the motorbike. Apparently no bite. LUCKY DAY!
Photo ©2014 Bharath Bellur.